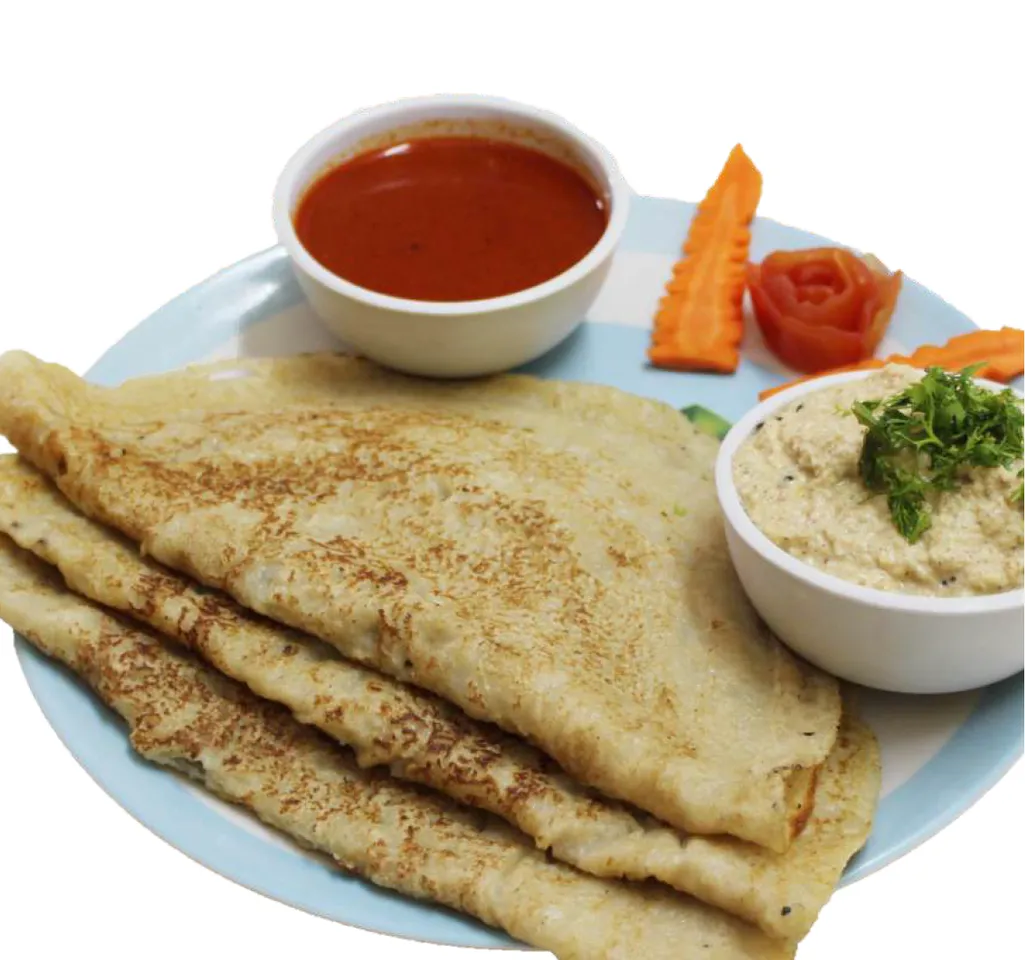 Source: ICAR- INDIAN INSTITUTE OF MILLETS RESEARCH
Ingredients: 
Sorghum grain - 3 cup, black gram dal - 1 cup, salt and oil (for shallow fry)
Preparation Method:
Grind the soaked sorghum grain and black gram dal together into a fine batter. Add salt for taste and allow it for fermentation.
Also read: 5 benefits of Sorghum or Jowar
Apply a tea spoon of oil on the pre-heated dosa making tawa and pour the batter on it, spread with scoop into thin round shape. Fry till crisp dosa is obtained.
Serve hot with chutney
For latest health news and updates, expert advice on nutrition, diets and gut health, healthy recipes, and more, like us on Facebook or follow us on Instagram. Read more on Healthy Goodies Blog
Disclaimer : Healthy Goodies is a digital publisher and does not offer personal health or medical advice.  You should consult your healthcare provider before starting any nutrition, diet, exercise, fitness, medical, or wellness program.