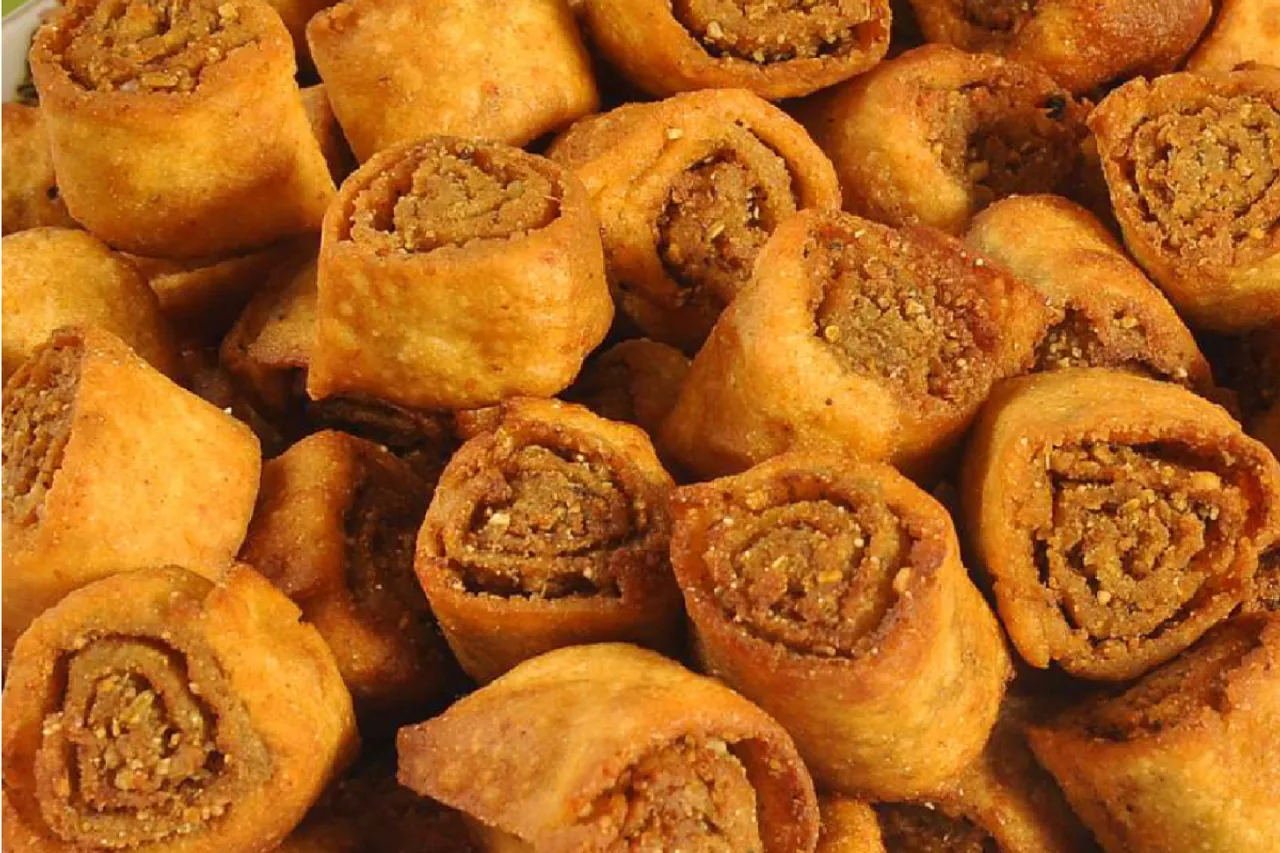 Ingredients: 
(Masala): 
Pepper - 10 g,
sugar – 40 g,
sesame – 50g,
aniseed– 8 g,
cumin – 25 g,
almond – 10g,
coriander – 50 g,  - 15 g,
salt – 15 g,
chilli powder – 30g,
poppy seed powder - 10g,
chat masala – 8 g;
(Dough)
blackgram dal - 50 g;
sorghum flour– 50 g,
bengal gram flour – 50 g,
wheat flour – 60 g,
oil for frying and water –as required.
Preparation Method:
Prepare masala for bhakarwadi by mixing all the ingredients.
Mix all the flours with water and add oil and knead till dough consistency and make small balls. Roll the small balls into and round shapes and put the bhakarwadi masala onto the round shape. Roll inward and cut the roll into small pieces. Fry the small rolls in oil until golden colour appears.  This can be consumed as an evening snack.
For latest health news and updates, expert advice on nutrition, diets and gut health, healthy recipes, and more, like us on Facebook or follow us on Instagram. Read more on Healthy Goodies Blog
Disclaimer : Healthy Goodies is a digital publisher and does not offer personal health or medical advice. You should consult your healthcare provider before starting any nutrition, diet, exercise, fitness, medical, or wellness program.
Use Our Jowar or Sorghum Atta for the Bhakarwadi