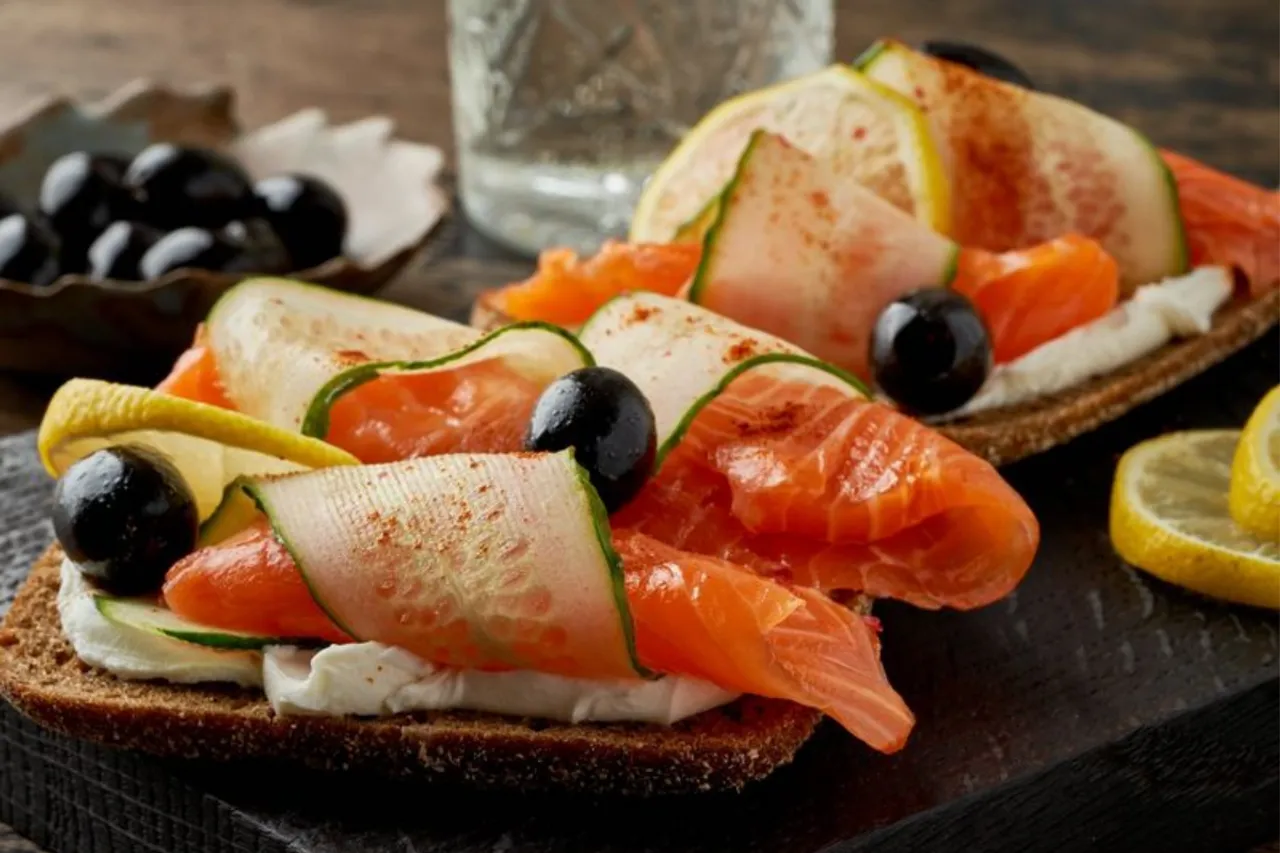 Ingredients

 
2 teaspoons fresh lemon juice
3 tablespoons crème fraîche

1 1/2 tablespoons of Icelandic or Greek yogurt 

1 tablespoon finely grated fresh horseradish 

Pinch of sugar

Kosher salt or Himalayan Pink salt
Unsalted butter, softened, for spreading

4 slices of dense rye bread

1/2 pound sliced smoked salmon that you could purchase from Amazon
Salt and Pepper
For the garnish: 1/2 an onion thinly sliced with canned pickles that you can buy on here.
Method:
1. To prepare the horseradish cream, in a small bowl, mix the crème fraîche with the yogurt, horseradish, sugar and 2 teaspoons of lemon juice. Season the horseradish crème with salt.

2. Spread butter on the rye bread and arrange the smoked salmon on top. Add a Dollop or two of horseradish crème on the salmon. You may garnish with pickle and onions. Sprinkle salt and pepper and serve.
Best accompaniments – A side of salad made with fresh local produce. We would recommend the Waldorf salad.
Substitutes: Any variety of White radishes may be used instead of horse radish.
Leftover Grilled Salmon or leftover Roast Turkey or Chicken (from a traditional holiday dinner)
For latest health news and updates, expert advice on nutrition, diets and gut health, healthy recipes, and more, like us on Facebook or follow us on Instagram. Read more on Healthy Goodies Blog
Disclaimer : Healthy Goodies is a digital publisher and does not offer personal health or medical advice.  You should consult your healthcare provider before starting any nutrition, diet, exercise, fitness, medical, or wellness program.