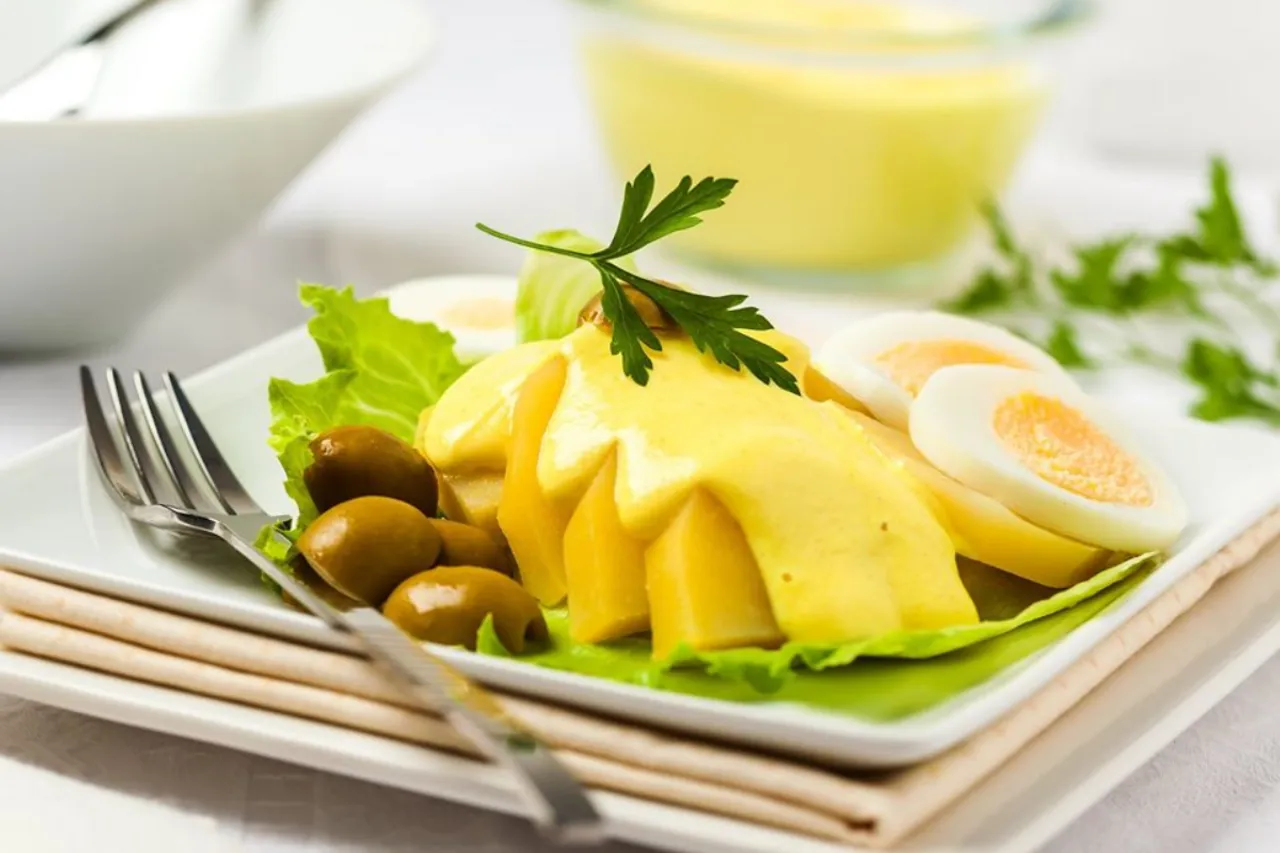 Ingredients:
500 gms potatoes
150 gms fresh cheese
4 large leaves of iceberg lettuce
3 fresh ají Amarillo or chili peppers chopped
3 cloves peeled garlic
1 egg boiled
4 olives black
1 Teaspoon olive oil
1 Teaspoon milk
Salt to taste
A tablespoon of breadcrumbs or 2-3 salty crackers optional
Method:
• Cover the potatoes with salted water, boil until soft and remove from the pan to cool. Remove the veins and seeds from the peppers.
• Lightly fry them with the whole cloves of garlic in a little bit of oil.
• Put the peppers, garlic, cheese, and salt in your blender and grind/blend until smooth. If you are using a blender it might be necessary to add some breadcrumbs or crushed salty crackers to achieve the correct consistency, or on the contrary, add some more milk if it is too thick.
• Slice the boiled potatoes once they have cooled sufficiently, using 2 potatoes per serving. Place on a large single lettuce leaf. Pour a generous portion of sauce over the potatoes and lettuce and decorate with a few slices of boiled egg and 1 or 2 olives.
For latest health news and updates, expert advice on nutrition, diets and gut health, healthy recipes, and more, like us on Facebook or follow us on Instagram. Read more on Healthy Goodies Blog
Disclaimer : Healthy Goodies is a digital publisher and does not offer personal health or medical advice.  You should consult your healthcare provider before starting any nutrition, diet, exercise, fitness, medical, or wellness program.