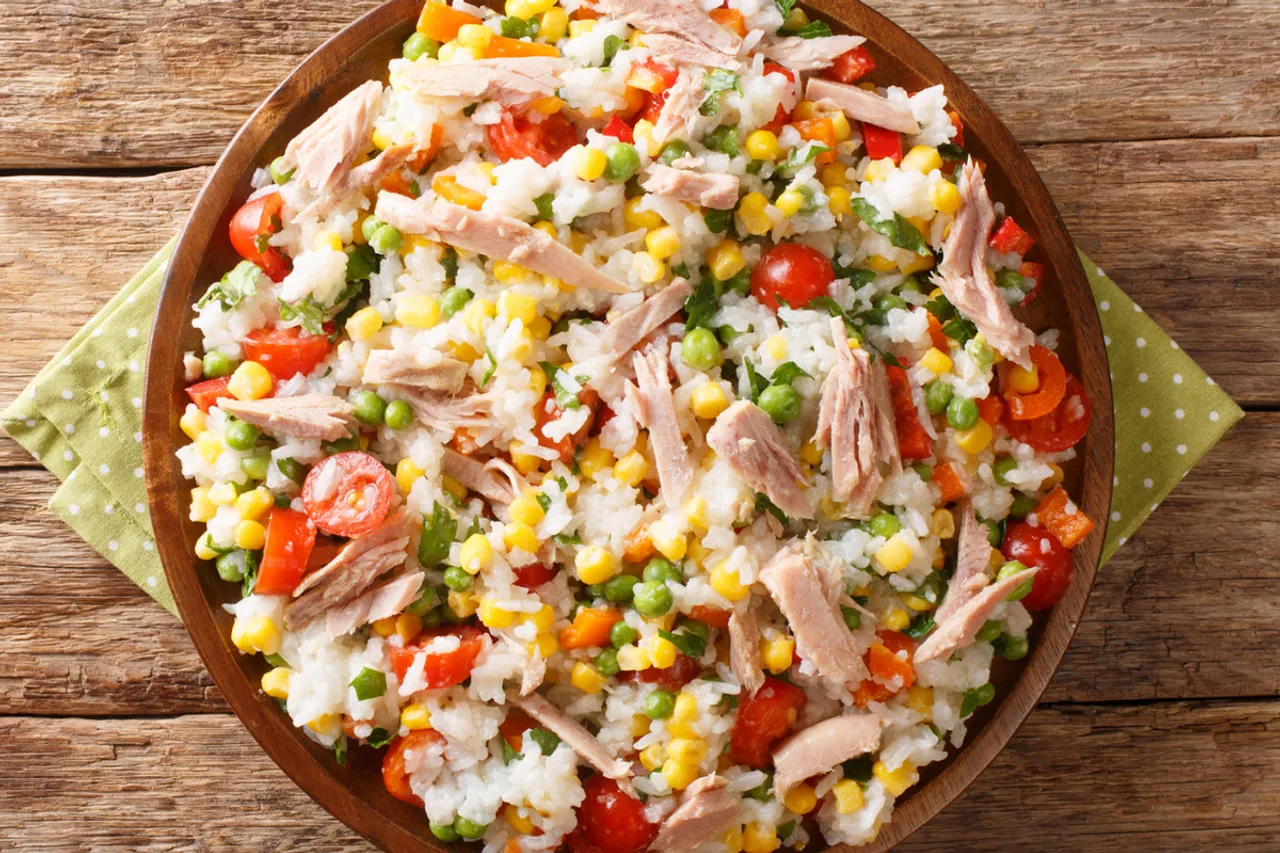 Ingredients
Dressing
4 Tbsp extra-virgin olive oil
1/2 Lemon, juiced
2 cloves 2 garlic, small or 1 large, finely minced
Salt and pepper to taste
1/2 tsp dried oregano
Salad
2 cups of Cooked Long-Grain Rice
2 tins of Tuna in Water No Salt Added
1/2 Red Pepper, diced
1 cup Cherry Tomatoes, cut in half
1 cup Sweet Corn, cooked or canned
1/2 cup Olives, assorted, cut in half
3 tbsp Pine Nuts, roasted (optional)
1/2 cup Mozzarella Cheese, fresh, cut up into bite sizes
1/2 cup Marinated Artichokes, cut in quarters (optional)
3 tbsp Parsley, fresh, chopped
2 tbsp Basil, fresh, chopped.
Method
In a large bowl, add rice, tuna, peppers, tomatoes, corn, olives, pine nuts, mozzarella cheese, artichokes (if using), parsley, and basil and mix together.
For the dressing, in a small bowl, mix the olive oil, lemon juice, garlic, salt and pepper, and oregano
Pour the dressing over the salad and mix well
Transfer the salad onto a serving plate and dig in!
For latest health news and updates, expert advice on nutrition, diets and gut health, healthy recipes, and more, like us on Facebook or follow us on Instagram. Read more on Healthy Goodies Blog
Disclaimer : Healthy Goodies is a digital publisher and does not offer personal health or medical advice.  You should consult your healthcare provider before starting any nutrition, diet, exercise, fitness, medical, or wellness program.