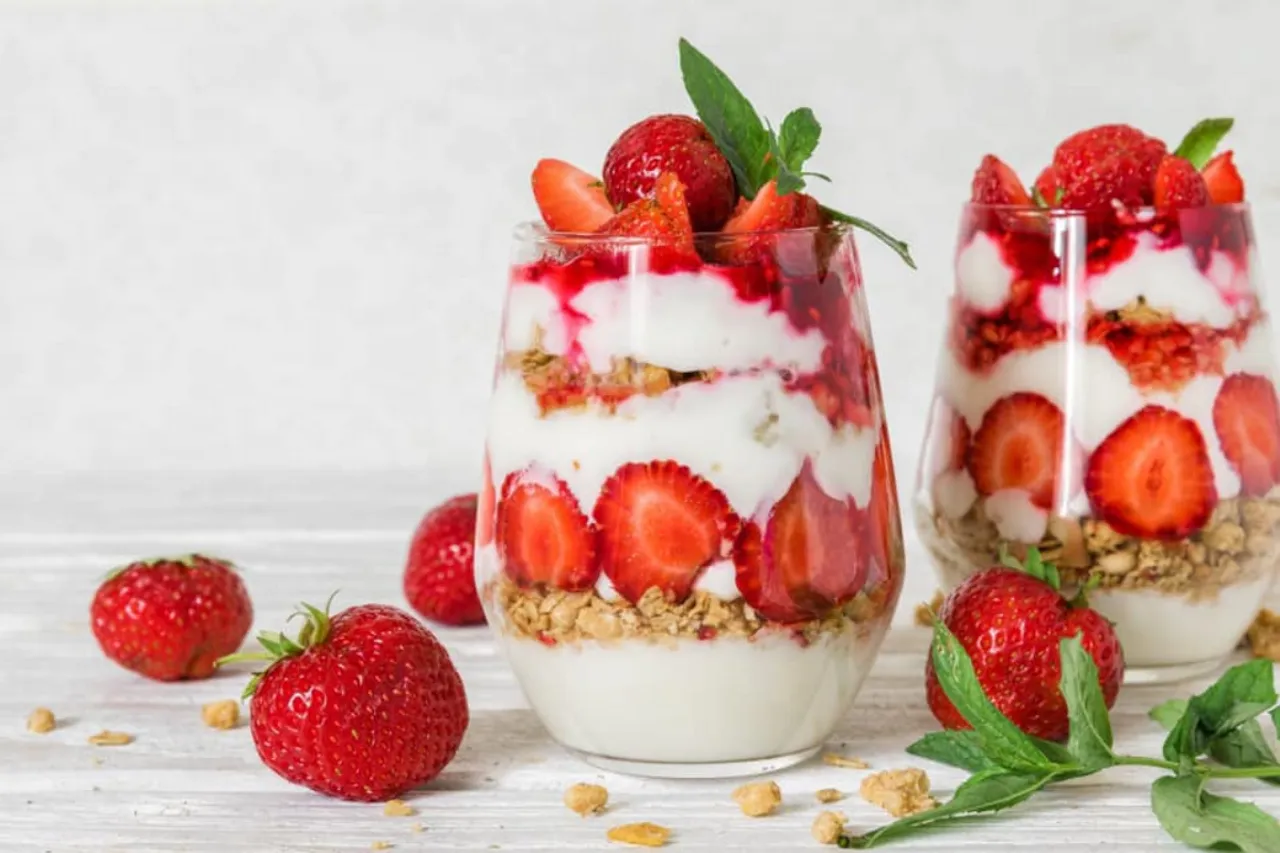 One of our favorite preparations with Greek yogurt is Yogurt Parfait . This may sound like a decadent dessert, but with a few small tweaks you can serve this probiotic-rich, naturally sweet treat , topped with colourful fresh fruits and whole grain granola, as a nutritious breakfast or an after-school snack (if you have kids or teens in the house). Greek yogurt can be a healthy and satisfying treat after a tough workout. Not only will it tide you over until your next meal, but it contains protein that can repair damage done by exercise. You can try adding a banana or some berries to your yogurt for a nutritious post-workout snack.
Recipe for Yogurt Parfait
Prep Time – 5 mins
Serves – 4
Ingedients:
3 cups Greek yogurt
3 cups strawberries (or any fruit of your choice – banana, blueberries, raspberries, grapes, mango, apricots, peach, blackberries, kiwis)
1 cup granola
1 tablespoon maple syrup or honey (Optional)
Method:
Place the yogurt in a small mixing bowl, and add the maple syrup/honey. Stir to combine. (Skip the honey or maple syrup if you are avoiding sugar)
Wash and slice the strawberries (Or the fruit of your choice)
Set out 3 large glasses (or more, to make smaller servings.)
Layer the yogurt, granola, and berries in each dish.
Serve immediately.