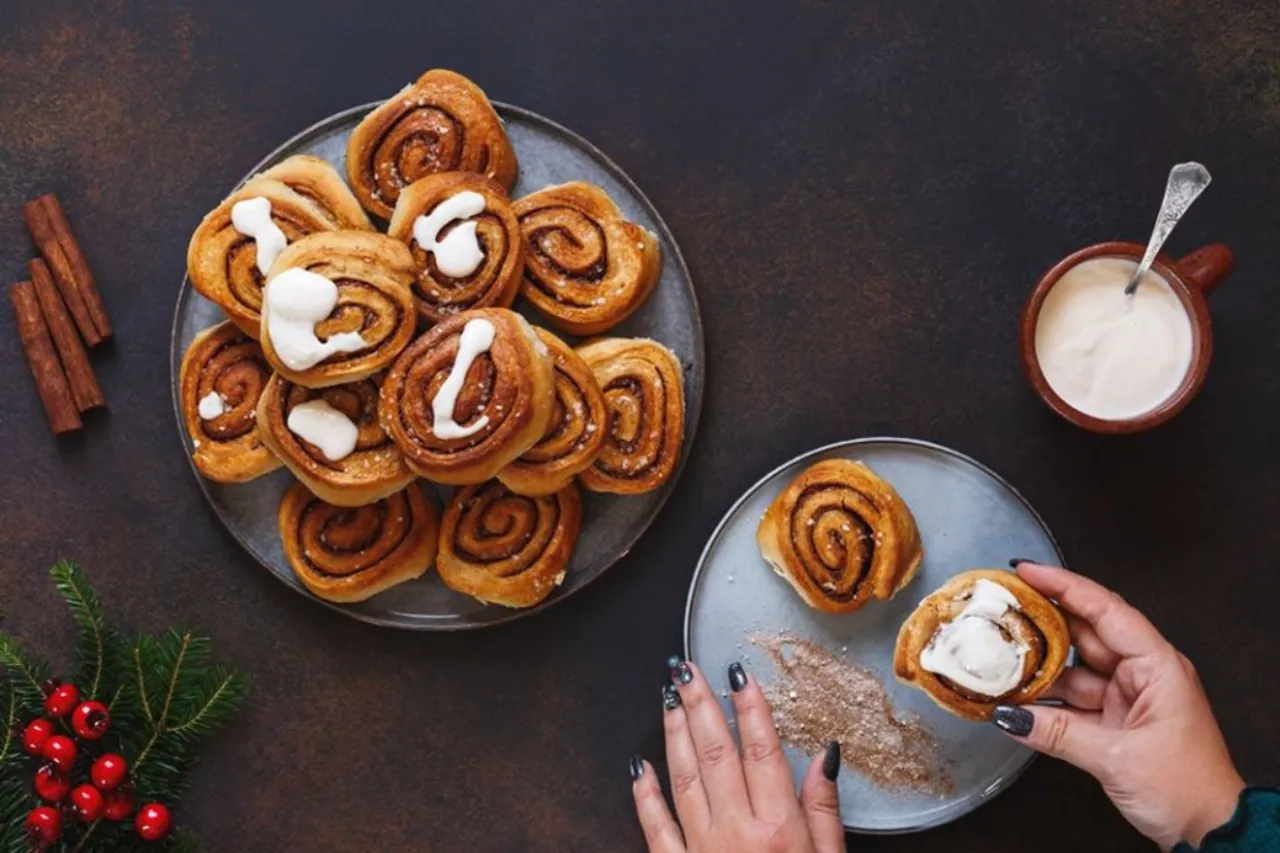 Ingredients:
2 1/4 teaspoons active dry yeast
1 cup warm milk
1/2 cup unsalted butter, melted
1/3 cup granulated sugar
1 teaspoon salt
4 cups all-purpose flour
2 teaspoons ground cardamom
1/2 cup brown sugar
2 teaspoons cinnamon
1/2 cup unsalted butter, softened
For the Glaze:
1 cup powdered sugar
2 tablespoons milk
1/2 teaspoon vanilla extract
Instructions
Mix the yeast and warm milk together in a bowl. Wait five minutes for it to get foamy.
Add salt, sugar, and melted butter. Blend thoroughly.
Add the ground cardamom and flour together until a dough forms. Using floured hands, knead until smooth.
Place it in a bowl that has been oiled, cover it, and let it rise for about an hour so the dough doubles in size.
The dough should be rolled into a rectangle. Scatter softened butter, brown sugar, and cinnamon.
After rolling the dough into a log, cut it into buns of the same size.
For thirty minutes, the buns should rise in a pan that has been greased and covered.
Turn the oven on to 375°F, or 190°C. Bake for 20 to 25 minutes, until the color turns golden.
Combine milk, vanilla, and powdered sugar to make the glaze. Dribble over the warm buns.
Savour these fragrant cardamom buns with a tea or coffee.
For latest health news and updates, expert advice on nutrition, diets and gut health, healthy recipes, and more, like us on Facebook or follow us on Instagram. Read more on Healthy Goodies Blog
Disclaimer : Healthy Goodies is a digital publisher and does not offer personal health or medical advice.  You should consult your healthcare provider before starting any nutrition, diet, exercise, fitness, medical, or wellness program.