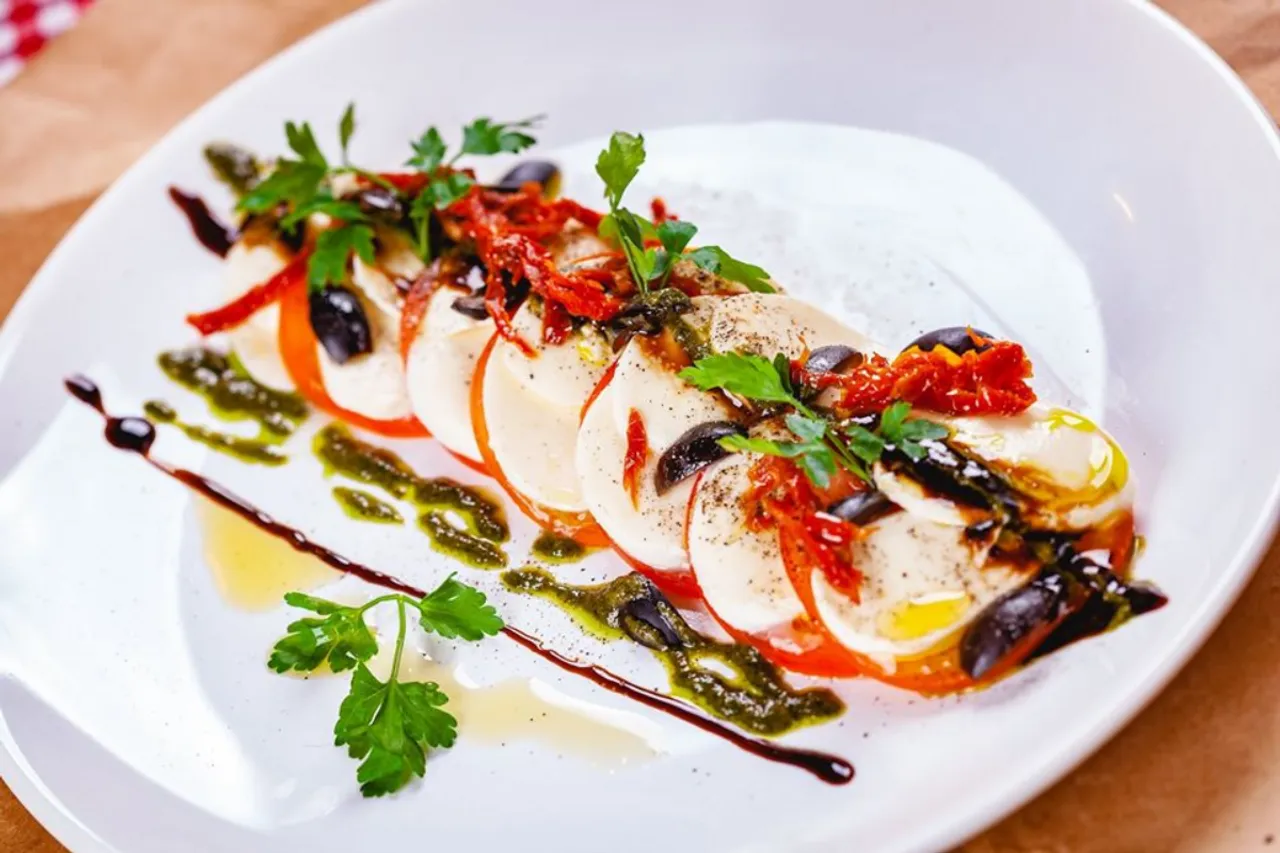 The recipe is simple but the flavors are packed with depth and nostalgia.
Ingredients For Caprese Salad
• 2 cups balsamic vinegar
• 3 ripe tomatoes
• 12 ounces fresh mozzarella, thickly sliced
• Large bunch of fresh basil leaves
• Olive oil, for drizzling
• Large pinch kosher salt
• Large pinch freshly ground black pepper
Method For Caprese Salad
Bring the balsamic vinegar to a gentle boil in a saucepan and cook it till it is reduced to a nice, thick, pourable glaze. 
Cut the tomatoes into thick slices. Think #monaco biscuit sizes thickness. Arrange them on a plate alternating them with mozzarella slices of a similar thickness. Tuck whole basil leaves on in between and drizzles the balsamic vinegar reduction onto it. Top it off with a drizzle of olive oil and sprinkle some salt and pepper. 
For latest health news and updates, expert advice on nutrition, diets and gut health, healthy recipes, and more, like us on Facebook or follow us on Instagram. Read more on Healthy Goodies Blog
Disclaimer : Healthy Goodies is a digital publisher and does not offer personal health or medical advice.  You should consult your healthcare provider before starting any nutrition, diet, exercise, fitness, medical, or wellness program.