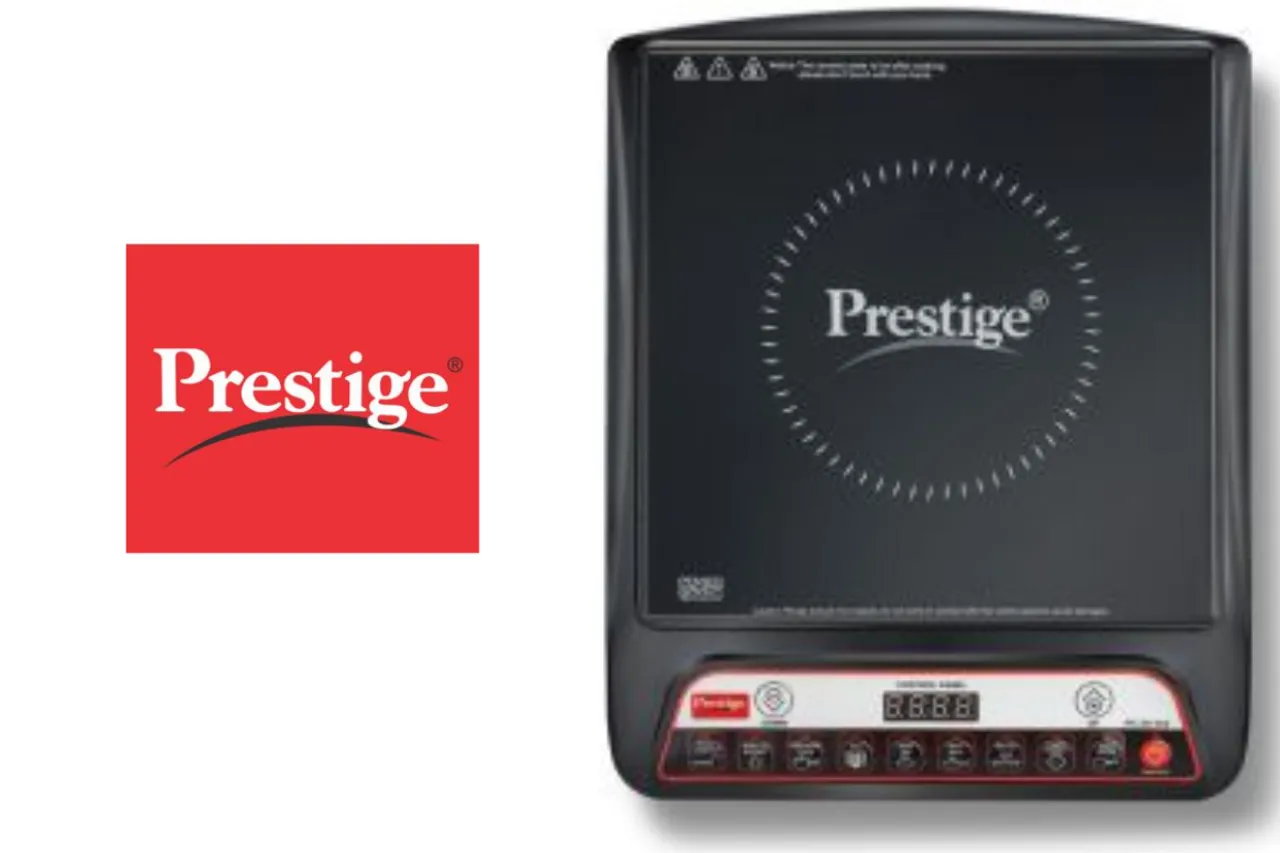 TTK Prestige, India's leading cooktop manufacturer, has upgraded its highest-selling model, the PIC 20, to introduce the all-new PIC 20 Wiz 1600W. This upgraded version comes with a convenient and exclusive whistle counting feature, setting it apart as an innovative addition to their range of durable and reliable kitchen appliances.
The unique whistle counting function allows users to preset the desired number of whistles when using a pressure cooker. Once the set number of whistles is completed, the cooktop automatically turns off, making it an ideal feature for busy home cooks and those with hectic schedules. Gone are the days of constantly checking the pressure cooker for whistles, as this advanced appliance takes care of the monitoring process. After counting the set number of whistles, the cooktop smoothly transitions into the "automatic keep warm" mode, ensuring stress-free cooking without the need for constant attention. The food remains warm and ready to be enjoyed whenever people are ready to eat.
Induction cooking has gained widespread popularity over the years due to its numerous advantages over traditional gas stoves. The PIC 20 Wiz 1600W boasts at least 25% more efficiency compared to gas stoves, leading to significant energy savings for users.
Specifically designed with Indian culinary needs in mind, the cooktop features an array of Indian menu options. With just a touch of a button, users can effortlessly prepare authentic dishes such as chapatti, idli, dosa, or sauté various ingredients. Its versatility makes it a valuable cooking companion for any Indian kitchen. Moreover, the flat and smooth surface of the cooktop ensures easy cleaning and maintenance, making the cooking process efficient and time-saving.
Safety and health are paramount in any kitchen appliance, and the PIC 20 Wiz 1600W has addressed these concerns. Equipped with anti-magnetic walls, it effectively blocks surplus magnetic radiation, creating a safer cooking environment. Additionally, its flame-free cooking feature helps keep the kitchen temperature cooler, ensuring comfort for home cooks even during hot summer months. Embracing this advanced appliance guarantees a pleasant and hassle-free cooking experience for consumers.
Beyond convenience and efficiency, the cooktop comes with an Automatic Voltage Regulator that handles voltage fluctuations while ensuring gradual load distribution for enhanced durability and performance.
The PIC 20 Wiz 1600W is available for purchase at the price of Rs 3,695. Interested buyers can find it at authorized TTK Prestige retailers, leading e-commerce platforms, Prestige Xclusive stores, and the brand's online store. With its state-of-the-art features and benefits, this cooktop promises to elevate the cooking experience and make it a delightful affair in every Indian household.