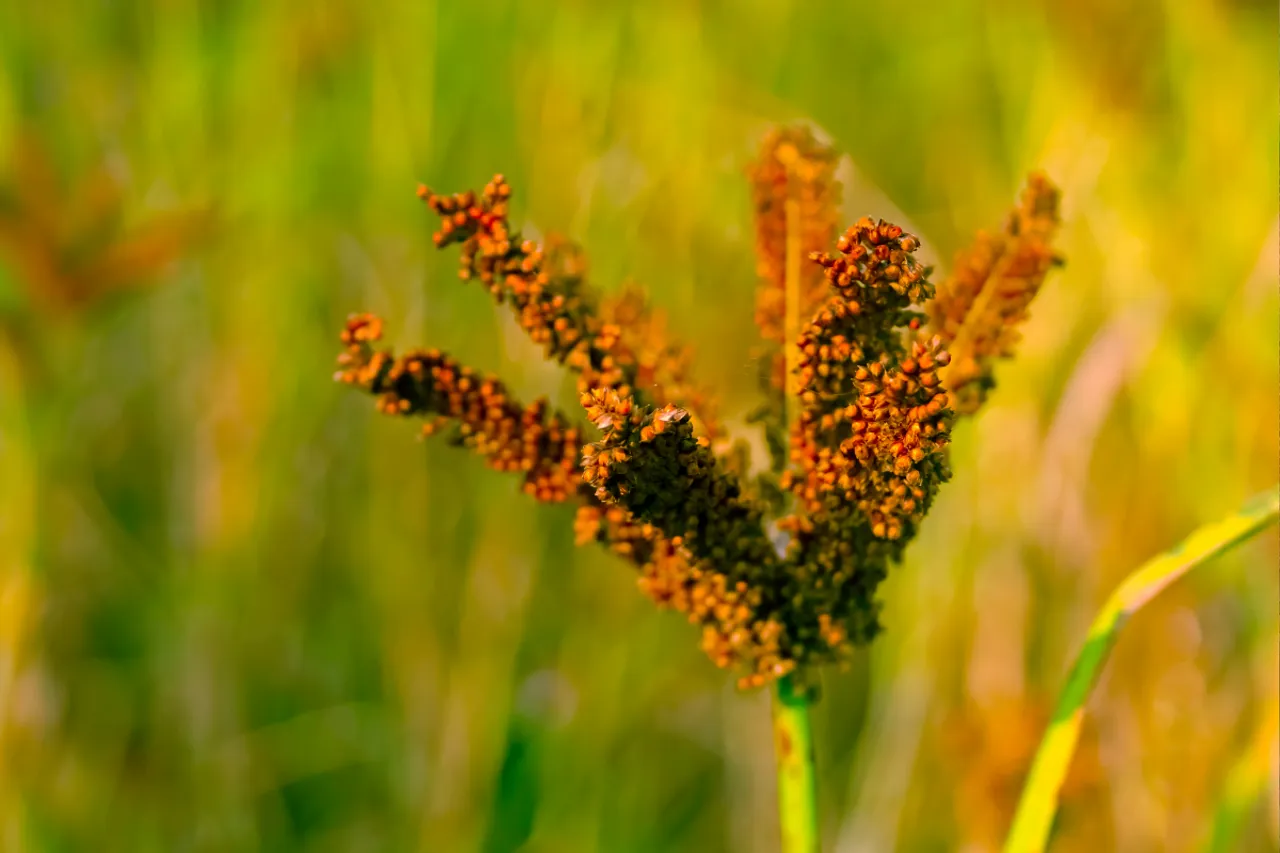 The four varieties are initially allowed to be sold for purpose of agriculture in Odisha's Koraput and Malkangiri districts under the seed system for landraces of the Odisha Millet Mission.
Odisha has achieved the remarkable distinction of being the first state to introduce four farmer-developed varieties of ragi within the framework of the Seed System for Landraces (SSL) under the Odisha Millet Mission, as confirmed by the Department of Agriculture & Farmers' Empowerment in the state.
These four farmer-created ragi varieties, namely Kundra Bati, Laxmipur Kalia, Malyabanta Mami, and Gupteswar Bharati, were officially announced in a statement issued on Thursday. Initially, these recognized varieties will be permitted for sale, with the intent of promoting seed production and agricultural utilization within the districts of Koraput and Malkangiri in Odisha.
Also Read: Benefits of Finger Millet (Ragi)
Furthermore, these ragi varieties included in the SSL program are slated to undergo testing in ten distinct agroclimatic regions of Odisha. To streamline the processes of reproduction, evaluation, and eventual release of these four traditional varieties, a comprehensive Standard Operating Procedure (SOP) has been meticulously crafted by the State Agriculture Department. This SOP has been developed in close collaboration with key stakeholders, including the Indian Council of Agricultural Research (ICAR), Odisha University of Agriculture and Technology (OUAT), technical experts, field-based non-governmental organizations (NGOs), and the guardian tribal farmers, as detailed in the official release.
Dr. Arabinda Kumar Padhee, the Principal Secretary of the department, remarked, "The promotion of landraces is an endeavor rooted in respect for the heritage and the tireless efforts of tribal farmers who have safeguarded these ancient grains (millets) for countless generations. The Seed System for Landraces (SSL) represents a pioneering initiative in which a traditional landrace is officially recognized as a variety and integrated into the formal seed supply chain."
For latest health news and updates, expert advice on nutrition, diets and gut health, healthy recipes, and more, like us on Facebook or follow us on Instagram. Read more on Healthy Goodies Blog
Disclaimer : Healthy Goodies is a digital publisher and does not offer personal health or medical advice. You should consult your healthcare provider before starting any nutrition, diet, exercise, fitness, medical, or wellness program.
YOU MAY ALSO LIKE