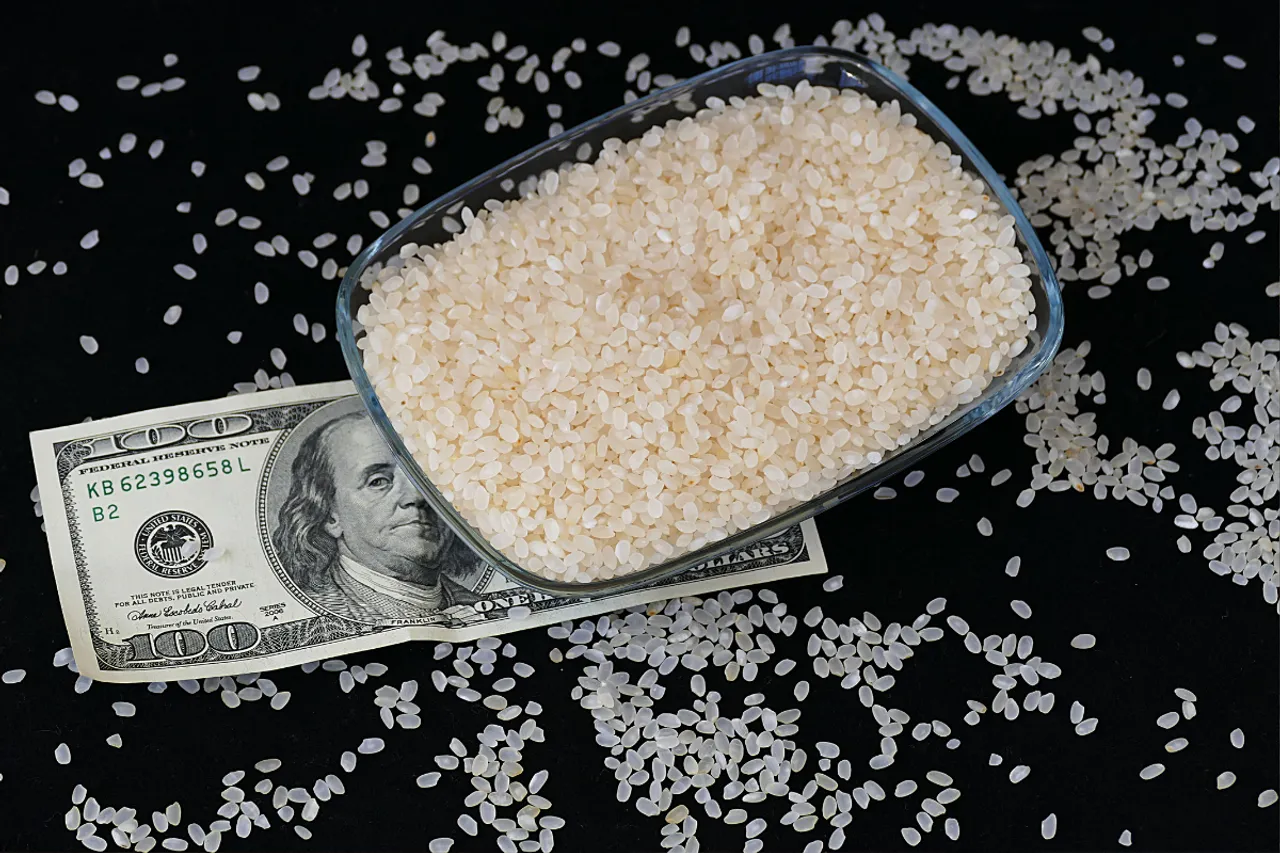 The year-on-year increase was even higher, at 24.4 per cent, for Indica Index (the rice varieties that are grown in the subcontinent) that touched 135.4 points in July.
Global rice prices have surged to their highest point in nearly 12 years due to India's recent decision to halt the export of all non-parboiled non-basmati rice. 
In July 2023, the United Nations' Food and Agriculture Organization's All-Rice Price Index, which has a base value of 100 for the years 2014-2016, reached 129.7 points, marking a 19.6 percent increase compared to the previous year and the highest level since September 2011.
The year-on-year rise was even more pronounced, at 24.4 percent, for the Indica Index, which represents the rice varieties grown in the Indian subcontinent and reached 135.4 points in July.
On July 20, India implemented a ban on the export of all non-basmati white rice, accounting for 9.94 million tonnes out of the total 22.35 million tonnes of rice exported from the country in the 2022-23 fiscal year (April-March). Currently, only basmati rice (4.56 million tonnes in 2022-23) and parboiled non-basmati rice (7.85 million tonnes) are permitted for export.
Unlike wheat, rice is a thinly traded global commodity. The worldwide annual trade in wheat stands at approximately 214-215 million tonnes, with India's share being relatively small, even when it peaked at 7.24 million tonnes in 2021-22. The ban on wheat exports imposed by India in May 2022 did affect international wheat prices sentimentally, but it was not a significant material factor.
However, the situation differs with rice, where the total global trade volume in 2022-23 was just 55.65 million tonnes, as reported by the US Department of Agriculture. India's share in this trade, at 22.5 million tonnes or 40.4 percent, is substantial, both in terms of material impact and price sentiment. Other major rice-exporting nations in 2022-23 included Thailand (8.5 million tonnes), Vietnam (7.5 million tonnes), and Pakistan (3.6 million tonnes). None of them, either individually or collectively, can fill the void left by India's 9.9 million tonnes of rice exports.
India's decision to partially restrict rice exports was prompted by the dwindling stocks in government warehouses, including wheat, as of July 1, which had reached a five-year low for that date. This, coupled with a staggering annual retail cereal inflation rate of 12.7 percent in June and concerns about the potential impact of El Niño on rice and wheat production this year, influenced the government's actions, especially with elections scheduled for April-May 2024.
For latest health news and updates, expert advice on nutrition, diets and gut health, healthy recipes, and more, like us on Facebook or follow us on Instagram. Read more on Healthy Goodies Blog
Disclaimer : Healthy Goodies is a digital publisher and does not offer personal health or medical advice. You should consult your healthcare provider before starting any nutrition, diet, exercise, fitness, medical, or wellness program.
YOU MAY ALSO LIKE