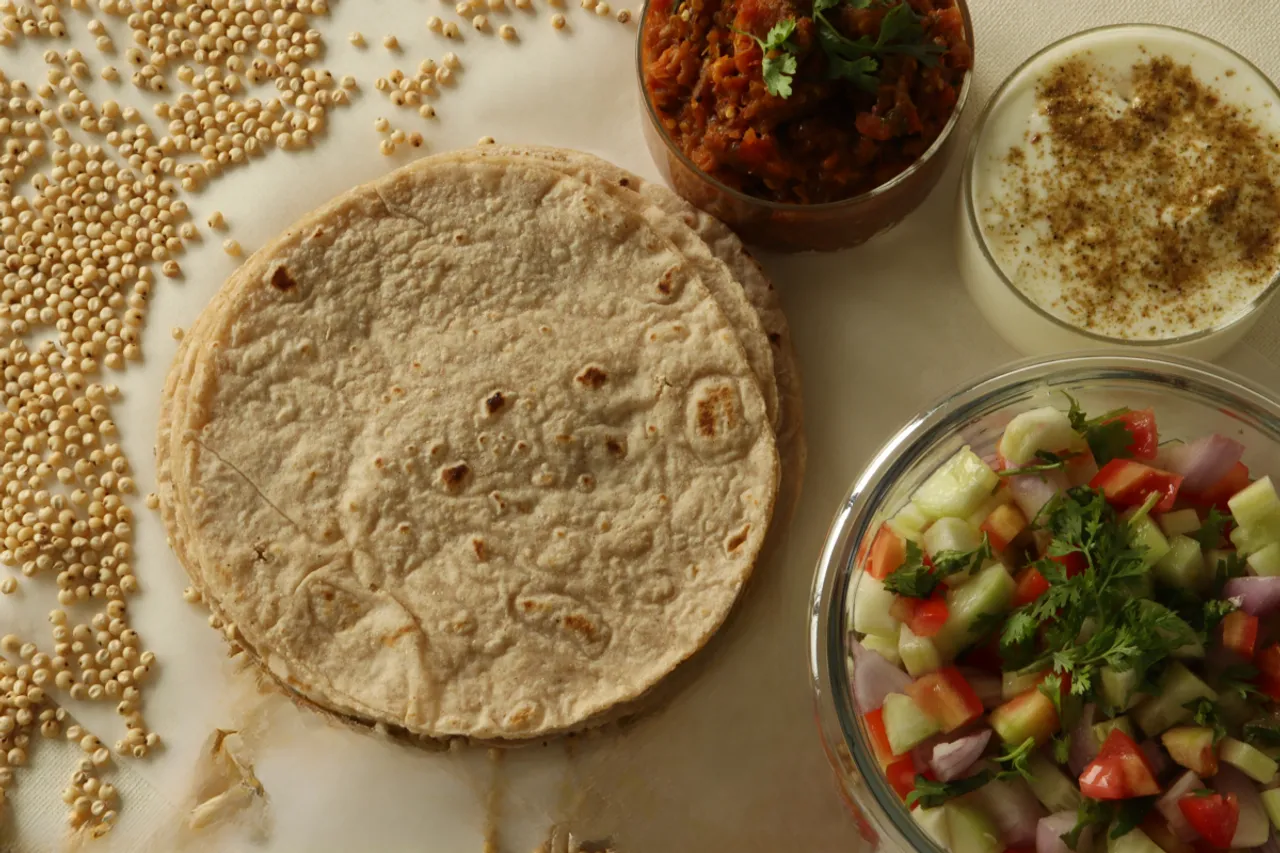 Bajra, also known as pearl millet, is a wholesome and adaptable grain that can be included in your diet in a variety of ways. It is a nutritious addition to your meals because it is high in fiber, protein, vitamins, and minerals. You can incorporate pearl millet into your diet in the following ways:
Bajra Roti or Bhakri: Making rotis (flatbreads) or bhakri from bajra millet is one of the most popular ways to eat it. Bajra flour should be combined with water and worked into a dough. Flatbreads are rolled out and cooked on a hot griddle (tava). Serve with the chutneys or vegetable curries of your choice.
Bajra Porridge: Pearl millet can be cooked with water or milk to make a nourishing breakfast or snack known as bajra porridge. For a sweet option, add sweeteners like honey or fruit; for a savory one, add savory ingredients like spices and vegetables.
Bajra Upma: Use bajra in place of semolina to make a flavorful upma. Bajra grains should be cooked with vegetables and spices in a manner similar to making traditional upma.
Bajra Khichdi: By combining bajra with lentils, vegetables, and spices, you can make a nutritious one-pot meal. Bajra khichdi is a filling and nutritious dish.
Bajra Soup: To make soups and stews thicker, use pearl millet. Your soups gain a distinctive texture and flavor from it, and their nutritional value rises.
Bajra Salad: You can use bajra grains as a crunchy topping for salads by toasting them until they pop, much like popcorn. Your salad gains additional fiber and a nutty flavour from bajra.
Bajra Dosa: To make the batter for dosas, combine the bajra flour, rice flour, urad dal (black gram) flour, and water. They can be prepared similarly to regular dosas and served with chutney or sambar.
Bajra Idlis: Idlis made with bajra flour, rice flour, and urad dal flour are known as bajra idlis. Idlis can be steamed and eaten with coconut chutney or sambar after the batter has been fermented.
Bajra Snacks: Prepare bajra snacks like crisps or roasted bajra. To make them into a tasty and crunchy snack, season them with your preferred spices.
Bajra in Baking: Use bajra flour in your recipes for bread, muffins, and other baked goods. It gives baked goods a healthy, nutty flavor.
Bajra Smoothie: To add more fiber and nutrients to your smoothies, cook and cool some bajra. For a healthy drink, blend it with fruits, yogurt, or milk.
Bajra Rice: For a side dish to curries or stir-fries, use cooked bajra instead of regular rice. White rice can be replaced with bajra rice, which is healthier.
Bajra Desserts: Bajra halwa and bajra kheer (pudding) can be made with bajra flour. These desserts are scrumptious and healthy.
Be sure to try out various recipes to find your preferred method of including pearl millet (bajra) in your daily diet. It's a versatile grain that can add a distinctive flavor and texture to your meals while improving their nutritional value.
For latest health news and updates, expert advice on nutrition, diets and gut health, healthy recipes, and more, like us on Facebook or follow us on Instagram. Read more on Healthy Goodies Blog
Disclaimer : Healthy Goodies is a digital publisher and does not offer personal health or medical advice. You should consult your healthcare provider before starting any nutrition, diet, exercise, fitness, medical, or wellness program.