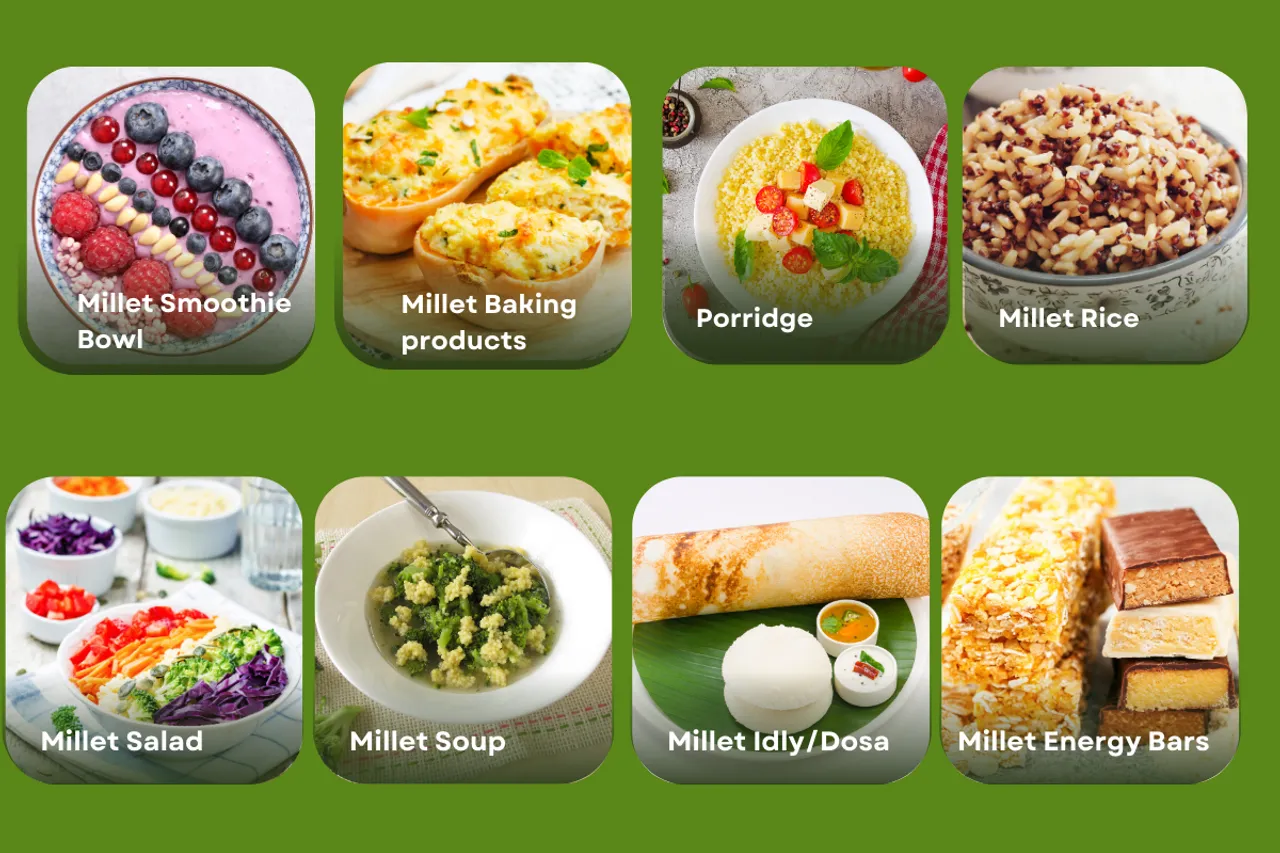 Proso millet, also referred to as Chena in some areas, is a fiber-rich and gluten-free grain that you can include in your diet on a regular basis. Here are some recipes that utilize proso millet:
Cook it as a Side Dish: Proso millet can be prepared similarly to rice or quinoa as a side dish. Boil it in broth or water until it is fluffy and soft. To give it more flavor, season it with herbs, spices, and a little olive oil.
Millet Porridge:Proso millet should be boiled in either water or milk to make millet porridge. Add toppings like nuts, seeds, and fruit as well as sweeteners like honey or maple syrup.
Millet Upma : Sauté proso millet with vegetables, spices, and a little oil to make a flavorful upma. It's a well-liked South Indian dish that's satisfying and delicious.
Millet Pilaf: To make a flavorful pilaf, cook proso millet with vegetables and spices. Peas, carrots, and bell peppers are just a few of the ingredients you can add to make it your own.
Breakfast Bowl of Millet: For a filling breakfast bowl, top cooked proso millet with Greek yogurt, fresh fruit, and a drizzle of honey.
Millet Soup: For added texture and nutrition, add proso millet to soups. It functions admirably in chicken or vegetable soups.
Baking with Millet Flour: When baking, use proso millet flour. It can be used as a gluten-free substitute in muffins, pancakes, or bread.
Millet Dosa/Idli: Make proso millet batter into idlis or dosas. Prepare the batter with urad dal, then eat a healthy, gluten-free breakfast.
Millet Stir-Fry:: Cooked proso millet can be stir-fried with a variety of vibrant vegetables in a short amount of time.
Millet Energy Bars: Proso millet should be combined with nuts, seeds, dried fruit, and a binder like honey. For a homemade energy snack, press the mixture into a tray, chill, and cut into bars.
Millet Smoothie Bowl: To make a filling smoothie bowl, combine proso millet with fruits, yogurt, and a liquid of your choice.
Do not forget to experiment with various recipes and modify them to suit your preferences. Proso millet is a great addition to a balanced diet because it is adaptable and can be used in both savory and sweet dishes.
For latest health news and updates, expert advice on nutrition, diets and gut health, healthy recipes, and more, like us on Facebook or follow us on Instagram. Read more on Healthy Goodies Blog
Disclaimer : Healthy Goodies is a digital publisher and does not offer personal health or medical advice.  You should consult your healthcare provider before starting any nutrition, diet, exercise, fitness, medical, or wellness program.