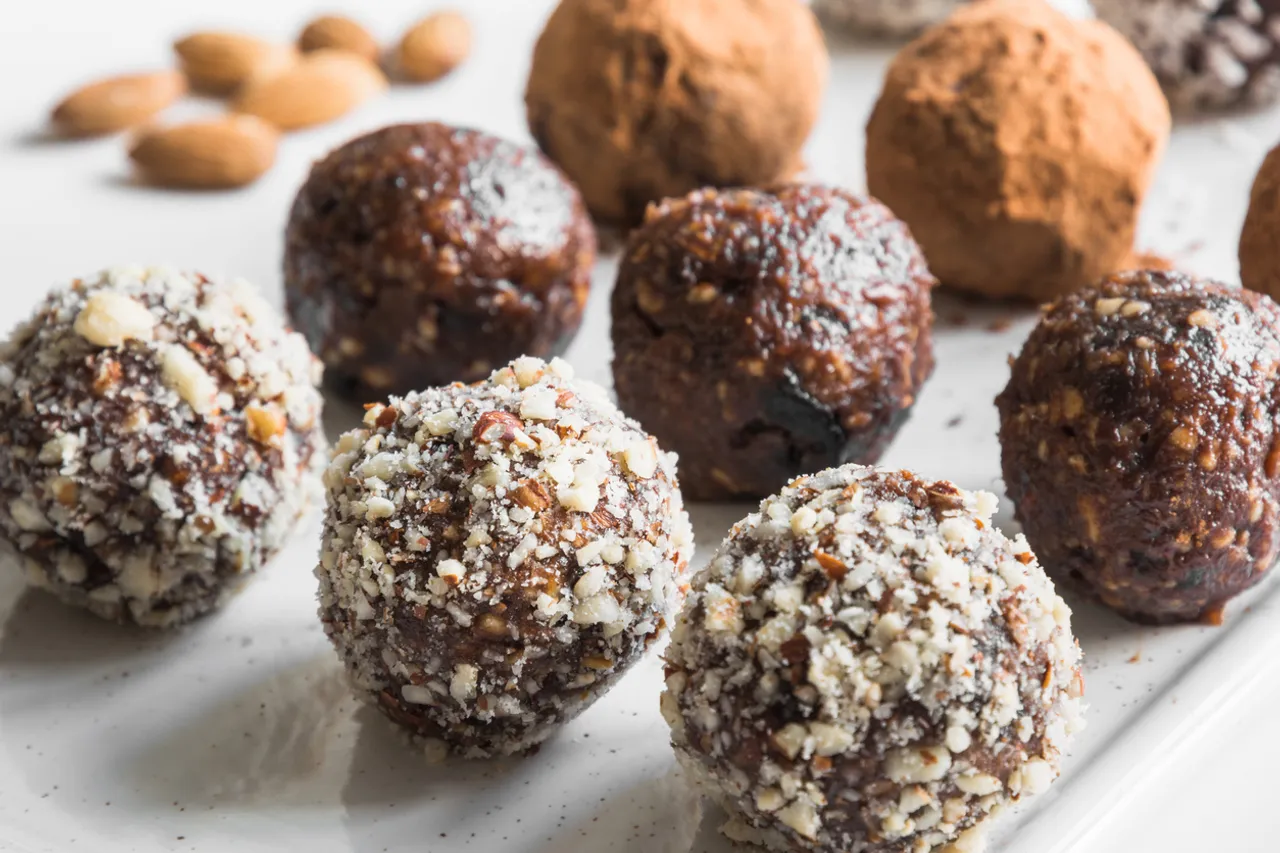 We love our sweet treats, don't we? And while white sugar is associated with negative effects on health, gladly, there are many healthy alternatives you can replace it with. Since, it's hard for us to get away from our desire of indulgence, which has been ordained as 'sinful' more so because of our current lifestyles, why not opt for healthier alternatives instead? 
Here are some of our favorite healthy alternatives to satisfy our sweet tooth
Dry Fruit Laddus: Packed with nutrients, good fats and fibre, these energy balls are made with dates, figs and various nuts. Dry fruits are also packed with anti-inflammatory properties that help ease the discomfort that comes with cold and cough during the flu-season.
Flax Seed Laddus:  Flax seeds are an excellent source of alpha-linolenic acid which is linked to lowering down of LDL cholesterol, as well as an excellent source of omega-3 fatty acids. They also have insoluble fibers which are known for their ability to lower down the blood sugar levels in the body and also help with improving the digestive system.
Millet Laddus: Millet Laddu is a healthy sweet/snack. It is perfect for mild sweet craving also a great option for kids evening/after school snacks. 
Granola Bars: Granola is usually considered a healthy breakfast cereal. It's a toasted mixture of rolled oats, nuts, and a sweetener like sugar or honey, though it can also include other grains, puffed rice, dried fruit, seeds, spices, and nut butters. Most granola is rich in protein and fiber, which both contribute to fullness and may aid appetite control. High-fiber ingredients like oats and flax seeds have been shown to help reduce blood pressure and cholesterol levels, and improve gut health. Granola is also made into snack bars, which are easier to portion out and pack and has long been a top choice for hikers and backpackers because just likr trail mix, it provides extra energy and protein during endurance activities.
For latest health news and updates, expert advice on nutrition, diets and gut health, healthy recipes, and more, like us on Facebook or follow us on Instagram. Read more on Healthy Goodies Blog
Disclaimer : Healthy Goodies is a digital publisher and does not offer personal health or medical advice.  You should consult your healthcare provider before starting any nutrition, diet, exercise, fitness, medical, or wellness program.
Picture of combo pack of laddus from laddubox with hyperlink to the store